This Month At Lone Star – August 2022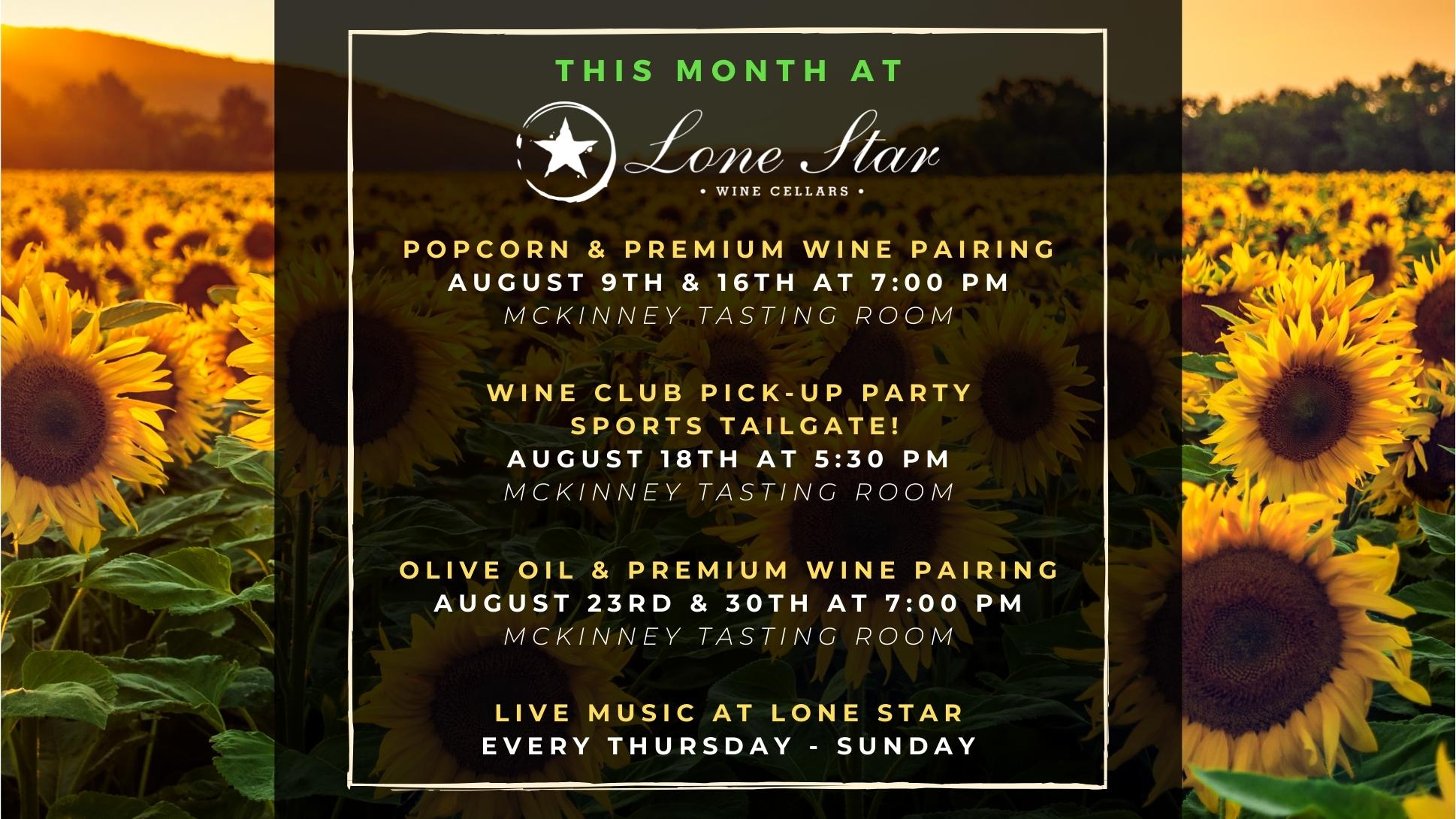 Popcorn & Premium Wine Pairing
POP and sip on delicious wine as you learn about each pairing from a certified wine expert! Your instructor will take you on an interactive journey through each pairing to explain the different complementary flavor and texture profiles. This class is for wine beginners and experts alike!
August Wine Club Pick Up Party - Sports Tailgate!
Get geared up for the game season and stop by our tailgate pick-up party wearing your favorite SPORTS JERSEY! We're releasing a new RED wine at this month's party and playing fun games like cornhole and GIANT Jenga while you enjoy live music!  When you taste the wines, you'll get a delicious Picnic Plate with curated classic tailgate pairings made special for this release!
Olive Oil & Premium Wine Pairing
Explore the relationship between two culinary staples – wine and olive oil! Taste and sip each pairing as a wine instructor guides you through the highlights of each pairing while engaging the room in conversation about each one!
Legend of the Ranch Monthly Contest
AUGUST WINE CLUB RELEASE
2020 White Fallow Symphony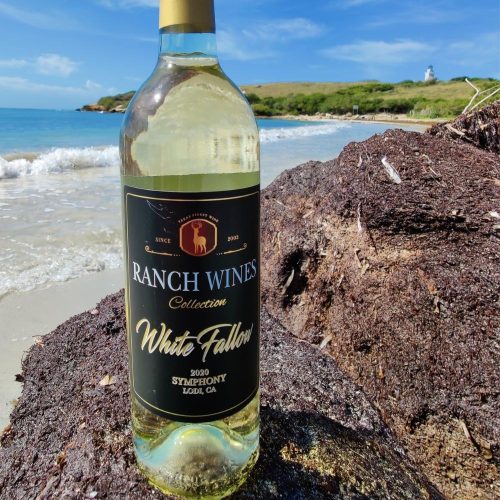 Each sip of the 2020 White Fallow Symphony draws attention to the incredible hybrid grape!  Invented in 1948 at UC Davis in California, the Symphony grape is a marriage between Muscat of Alexandria and Grenache Gris.  Lovely and aromatic on the nose, the White Fallow Symphony has aromas of honeysuckle, tropical fruits, and stone fruits.
2019 Paint Horse Pinot Noir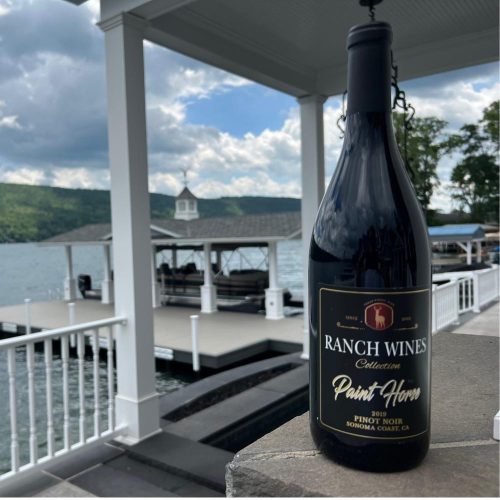 Proudly introducing our 2019 Paint Horse Pinot Noir, this red wine from the Sonoma Coast has all the enjoyable characteristics of pinot that we know and love – light-bodied with light notes of cherry and other ripe red fruit! Sip on this wine, and the palate will express notes of cranberry with a subtle smoke finish. As you enjoy this in the glass, the smell of the wine evolves, and you'll begin to experience aromas of toffee and clove.
Become a member of the best wine club in town!  Personalized Selections!  Amazing Value!  Flexibility!  Our wine club offers this and much more on Premium wines that are Aged to Perfection!  Receive FREE wine daily, Discounts in store, and invites to Exclusive events with our winemaker!  100% Satisfaction Guaranteed!
Are you new to our wine club and have questions about our pickup parties? Pickup parties are a great way to meet other club members and get more connected to our wine-loving family!  Enjoy live music and be the first the taste our new releases!  If you have further questions about pickup parties click below to find answers to those questions!