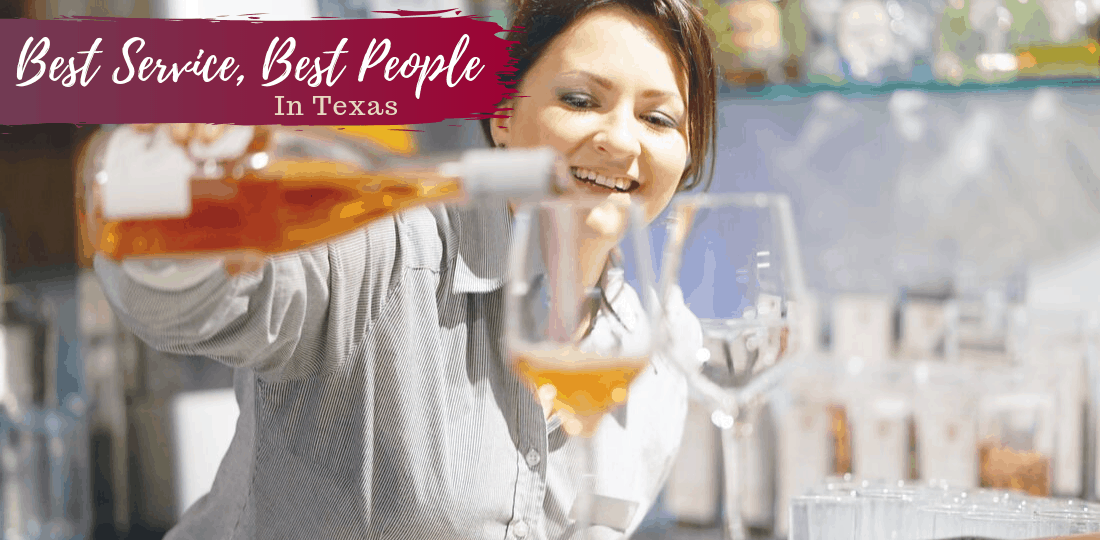 Our Purpose
Our purpose is to create a friendly environment where our guests feel welcome and build lasting friendships.
Our Core Values
Lone Star Wine Cellars is built around six core values.  They are the foundations of our culture, who we are and the standard by which we hold ourselves accountable. We go above and beyond every day, living our core values to achieve our purpose.
Do what is right, always.
Do what is right, always.
Doing the right thing is always the right thing to do.  We trust our team to do what is right, even if it is difficult or is not to our advantage. We look out for one another and understand it is our responsibility to ensure the safety of our team and our customers.
Take ownership. Consider it done.
Take ownership. Consider it done.
We work hard. Like really, really hard. We are focused high achievers that down right does whatever needs to be done.  For us to stay competitive we remain reliable and flexible.  We treat our place of work as if it were our own.
Have fun.
We have fun because we are passionate about wine, enjoy our customers, and care for our team.  We spend time together, laugh with each other, and don't take ourselves too seriously. We believe in celebrating our successes.  Every day is a new opportunity to bring joy to our team and our customers.
Drive connection and teamwork.
Drive connection and teamwork.
We love one another like family, customers and teammates alike.  We welcome new friendships and help each other unsolicited. We think and speak positively so that positive things will happen.  Our vibes have an impact on those around us.
Focus on outcomes.
We focus on results.  We are intentional about the changes we make. We believe in transparency because we desire to be better together.  We think before we act.  We make decisions thoughtfully, responsibly, and with care.  We measure our direction and take calculated risks.
Continuous improvement.
We strive for progress and experiment with new ideas.  We are eager to learn so that we can better serve our customers.  We share ideas openly without judgement to create future opportunities.  Success, to us, is steady progress toward our goals.
Join Our Team!
We are a dynamic, growing organization seeking out-going, magnetic and energetic individuals passionate about customer service, sales and building relationships.  Join our family today!  Search and apply for available jobs below!