This Month at Lone Star – June 2023
Sip, Savor, and Celebrate June with us at Lone Star! As summer sets in, join us in the heart of downtown McKinney for unforgettable wine experiences. From enticing new releases this month to exclusive events, we have an exciting lineup planned for you this month. Cheers!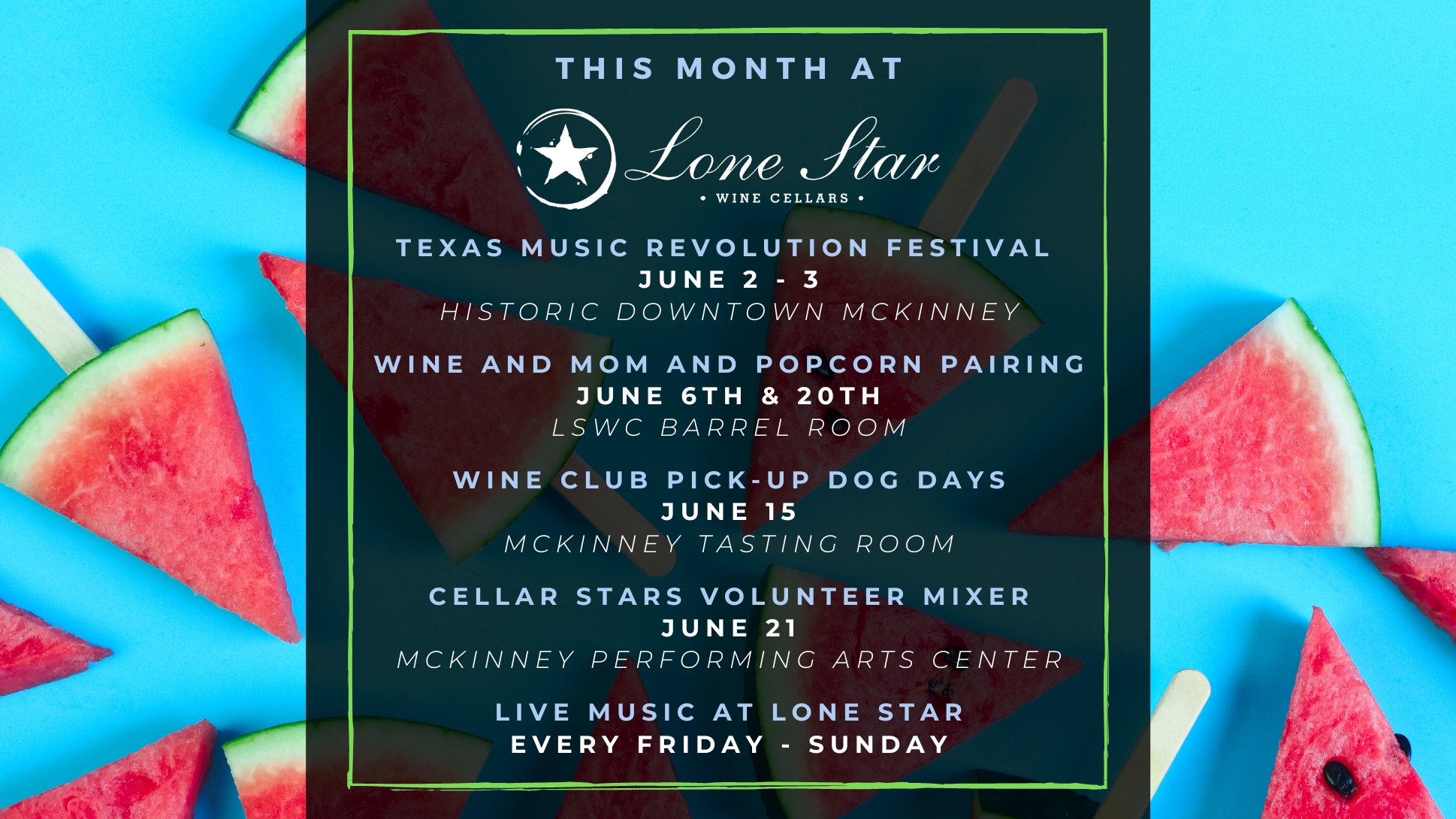 Texas Music Revolution
Get ready to rock with the 27th Texas Music Revolution in downtown McKinney! This highly anticipated event is back with a bang, bringing you a weekend filled with incredible live music, amazing artists, and a vibrant atmosphere that will have you dancing all night long!
Wine and Mom and POPcorn Pairing
Sip, Snack, and Savor! There are still a few more seats to join us on a flavor-filled adventure at our highly anticipated Wine and Mom & POPcorn Pairing event this June! Prepare to tantalize your taste buds as we bring together the perfect blend of fine wines and local gourmet popcorn!
Be a Grape!
Calling all grape soldiers! Step into the spotlight and vine-dulge in the annual McKinney Red, White, and Boom Parade! Join our grape-tastic team and peel the crowd with fun on the 4th of July! Don't wine about missing out – sign up now and let's party like it's harvest season! Grapes will receive volunteer hours & a FREE bottle of wine!
upcoming events
Save the date for these upcoming events!  Select the desired event for event details and ticketing information if applicable.
June Wine Club Release
2021 Shady Lady Chenin Blanc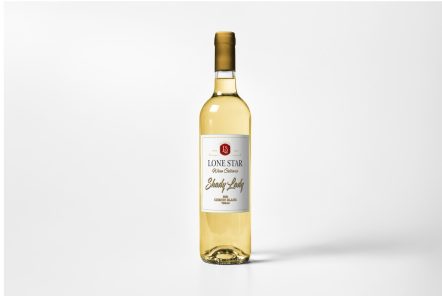 As you raise the glass to your nose, a symphony of aromas envelops your senses. Just-ripe citrus notes take center stage, with hints of grapefruit and starfruit intermingling harmoniously.
Prepare your palate for a refreshing journey! The citrus fruits that tantalize the nose continue their captivating performance on the palate. Vibrant and zesty, they are accompanied by a refreshing acidity that enlivens the taste buds!
2021 Drinkin' Buddy Red Blend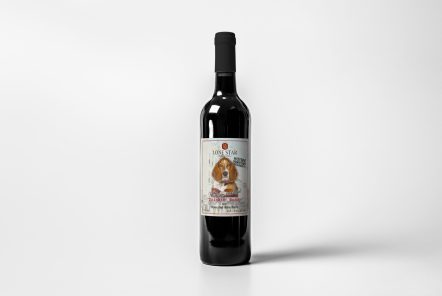 This well-loved favorite is BACK, showcasing elegance and refinement. Its day-bright, dark ruby color enchants the eye, displaying a clarity that speaks of exceptional craftsmanship. Lively dark fruits of plum and cherry greet the nose, infusing the air with their vibrant aromas!
On the palate, hints of vanilla gracefully intermingle with soft layers of oak, adding depth and complexity to the wine. The velvety texture caresses the tongue, leading to a lush and satisfying finish that lingers on the palate. Pair this wine with a juicy steak and other barbecue favorites!
Become a member of the best wine club in town!  Personalized Selections!  Amazing Value!  Flexibility!  Our wine club offers this and much more on Premium wines that are Aged to Perfection!  Receive FREE wine daily, Discounts in store, and invites to Exclusive events with our winemaker!  100% Satisfaction Guaranteed!
Are you new to our wine club and have questions about our pickup parties? Pickup parties are a great way to meet other club members and get more connected to our wine-loving family!  Enjoy live music and be the first the taste our new releases!  If you have further questions about pickup parties click below to find answers to those questions!
Live Music at Lone Star
Join us every Friday – Sunday to enjoy exceptional local artists perform Live At Lone Star!