This Month at Lone Star – January 2020
IN THIS NEWSLETTER
LEGEND OF THE RANCH PROMOTION- Every bottle has a story!

 Receive  10% Off Bottles of the 2014 Arabian Sangiovese!
 Club Members Receive 25% Off Bottles !

UPCOMING  EVENTS

 ROARING 20'S PROMO – throughout the month of January
 CRUSH 2020- Saturday, February 8, 6-9pm
 CHOCOLATE & WINE WALK – Saturday, February 8, 2-7pm
 VALENTINE WINE PAIRING DINNER – Sat., February 15, 7-11pm

LIVE MUSIC AT LONESTAR
Take advantage of our LEGENDS OF THE RANCH PROMOTION!  Each month we are sharing the stories behind the legends featured on our wine labels.  Every bottle has a story and to get the word out we are giving 10% OFF bottles of our featured legend AND 25% OFF for club members!   We hope you will share our stories with your friends!
Are you new to our wine club and have questions about our pickup parties? Pickup parties are a great way to meet other club members and get more connected to our wine-loving family!  Enjoy live music and be the first the taste our new releases!  If you have further questions about pickup parties click below to find answers to those questions!
Become a member of the best wine club in town!  Personalized Selections!  Amazing Value!  Flexibility!  Our wine club offers this and much more on Premium wines that are Aged to Perfection!  Receive FREE wine daily, Discounts in store, and invites to Exclusive events with our winemaker!  100% Satisfaction Guaranteed!
2014 Arabian Sangiovese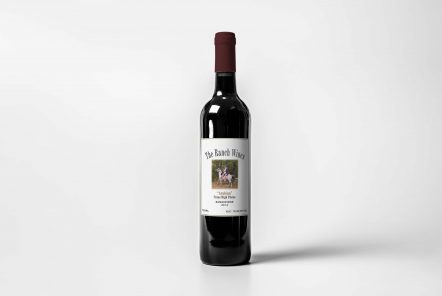 At the time of purchase of the ranch, the Ross family found themselves the owners of two beautifully spiritied Arabian horses.  They were magnificent to watch; playful at times and a little rambunctious.
Prospector, was the first horse raised at the Triple R Ranch & Winery, now home to several rescue horses.  The Arabian Sangiovese, features Prospector with the Ross' daughter Becky and a friend, moments before the girls learned just how rambunctious Arabians can really be!
Ever since their adventure with Prospector, Becky has steered clear of riding at the ranch but enjoys loving on the rescue horses!
The North Texas Winery Association is excited to host this  mix and mingle style tasting including winery owners and winemakers at this most anticipated walk-about tasting of culinary delights and award-winning North Texas Wine Country wines and live entertainment!
There will be over 25 wineries from all over North Texas participating in this event.  This will be a great opportunity to sample new wines and meet the winemakers of your local wineries all under one roof!  An evening of delectable and entertainment!
A portion of the ticket price benefits the North Texas Food Bank.
Purchase tickets at www.northtexaswine.com/shop
Celebrate your love of fine chocolates and premium wine in beautiful historic downtown McKinney.  You will enjoy a complimentary taste of Marich Chocolates as you shop the charming boutiques.   Turn the experience into a unique chocolate wine pairing by purchasing the second option for $20 + tax to include a keepsake glass and 10 wine tastings at participating shops.  Purchase tickets at www.ChocolateWineWalk.Eventbrite.com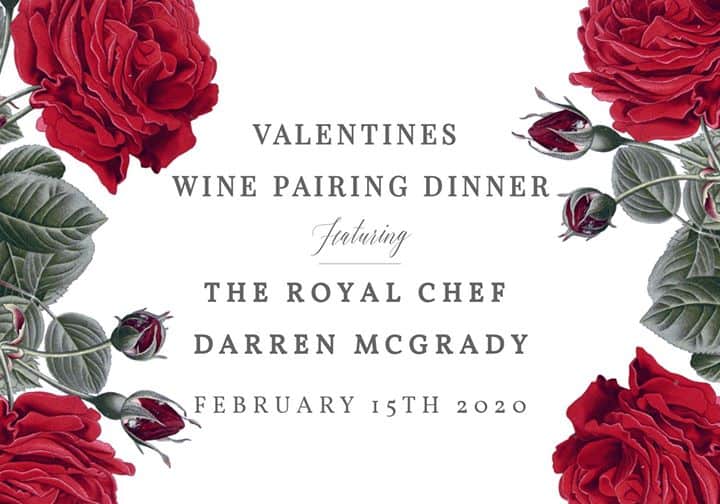 The annual Valentine Wine Pairing Dinner with Chef Darren McGrady is quickly approaching!  Mark your calendars for Saturday, February 15 and secure your seat!  CLICK HERE to purchase tickets.
This is a gourmet wine pairing dinner and lively social experience.  Chef McGrady, former chef of Princess Diana and the British Royal family has cooked for numerous Presidents and celebrities, as well as appearing on various television programs.  He remains a sought after chef, author, event planner, and public speaker.
Rotating tables between courses, allows for meeting new friends and reconnecting with familiar faces.  This is an event that you will talk about for years to come!
upcoming events
Save the date for these upcoming events!  Select the desired event for event details and ticketing information if applicable.
Live Music at Lone Star
Join us every Thursday – Sunday to enjoy exceptional local artist perform Live At Lone Star!
No Events are found.