This Month at Lone Star – February 2020
It is the season of Love and Wine and Lone Star Wine Cellars has just what you need for both! This month we have paired with Marich Chocolates for a Chocolate and Wine Walk in Historic Downtown McKinney and you'll also find us at Crush 2020, as well as our annual Valentine Wine Pairing Dinner with the world renown Chef Darren McGrady!
In addition you will find us at Uncork Texas Wine, a unique and intimate wine tasting at the Omni Mandalay, in Las Colinas featuring Lone Star Wine Cellars alongside several other North Texas Wineries!
Take advantage of our February "Legend of The Ranch" Promotion with the 2014 Grey Ghost Pinot Grigio.  And be sure you mark your calendars for our upcoming entertainment inside our beautiful venue.
Last but not least, club members enjoy our wine club pickup party with live music by Stephen Pride!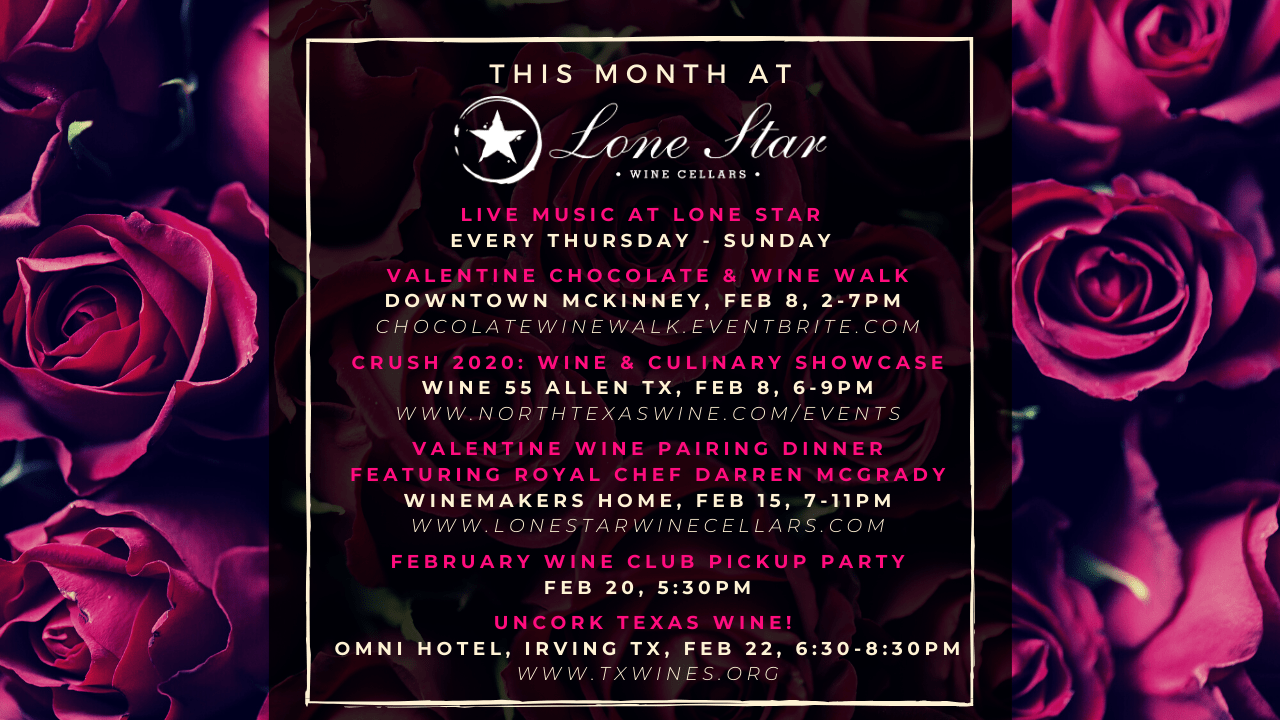 upcoming events
Save the date for these upcoming events!  Select the desired event for event details and ticketing information if applicable.
LOVE ON OUR FEATURED WINES THIS MONTH!
201o Reserve Mountain Lion Meritage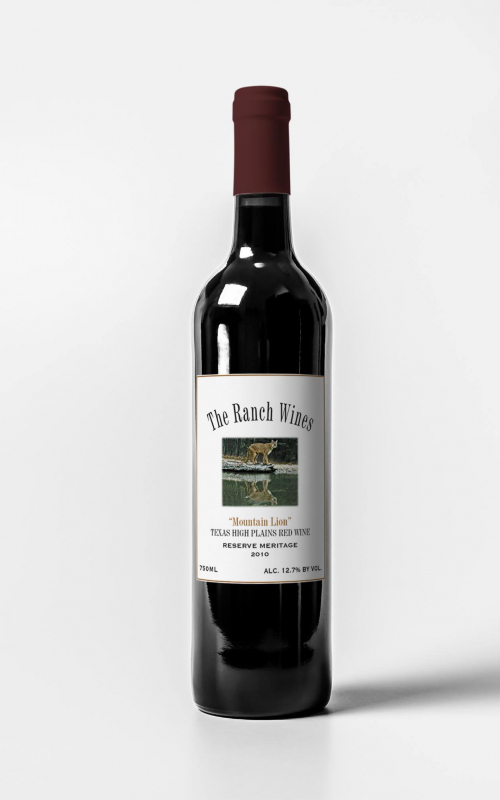 We are excited to offer the Triple R Ranch 2010 Reserve Mountain Lion Meritage in your club membership purchase this month!  Named after the elusive, mystique mountain lion that has expanded its territory to over 10 counties of Texas, this beautiful rich ruby colored wine absolutely stands up to its namesake.
It is the perfect blend of Cabernet Sauvignon, Malbec and Merlot and hails from the Texas High Plains vineyards.  You will note the delicate aromas of dark berries, plum and fig coupled with an earthiness of clay and anise.  The rich vanilla and mocha bean mid palate continues to lead up to a long lasting mouth-filled finish.  Our winemaker, Ron Ross has once again out done himself with this beautiful Meritage.
This wine is definitely a perfect pairing with a hearty steak or roasted leg of lamb!  Cheers!
2016 Eden Hill Moscato Giallo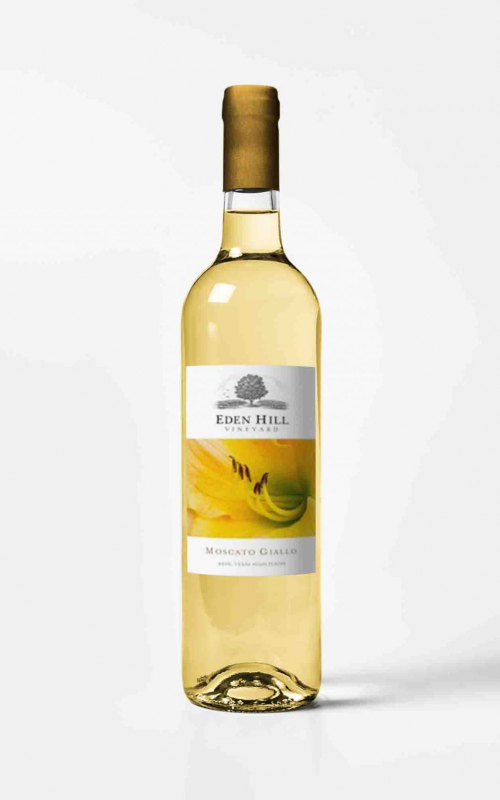 The Eden Hill 2016 Moscato Giallo is of 100% Moscato Giallo varietal and also originates from the Texas High Plains AVA (American Viticultural Area).   This grape is a member of the Muscat family with deep yellow fruit and golden colored wine.
With a residual sugar of 4.5% this refreshing wine has just enough mouth pleasing sweetness for the unpredictable February weather of North Texas!  Eden Hill winemaker, Chris Hornbaker, says this generation is a summertime favorite and furthermore is also known as a delectable indoor treat!
We like to pair this flavorful wine with any spicy dish such as a Thai curry in addition to sipping with gorgonzola and manchego cheeses!
However you choose to sip this wine, you are sure to be pleased!
Take advantage of our LEGENDS OF THE RANCH PROMOTION!  Each month we are sharing the stories behind the legends featured on our wine labels.  Every bottle has a story and to get the word out we are giving 10% OFF bottles of our featured legend AND 25% OFF for club members!   We hope you will share our stories with your friends!
Become a member of the best wine club in town!  Personalized Selections!  Amazing Value!  Flexibility!  Our wine club offers this and much more on Premium wines that are Aged to Perfection!  Receive FREE wine daily, Discounts in store, and invites to Exclusive events with our winemaker!  100% Satisfaction Guaranteed!
Are you new to our wine club and have questions about our pickup parties? Pickup parties are a great way to meet other club members and get more connected to our wine-loving family!  Enjoy live music and be the first the taste our new releases!  If you have further questions about pickup parties click below to find answers to those questions!
Join our mailing list and be the first to know about our new wines, events and special offers!