This Month at Lone Star – December 2020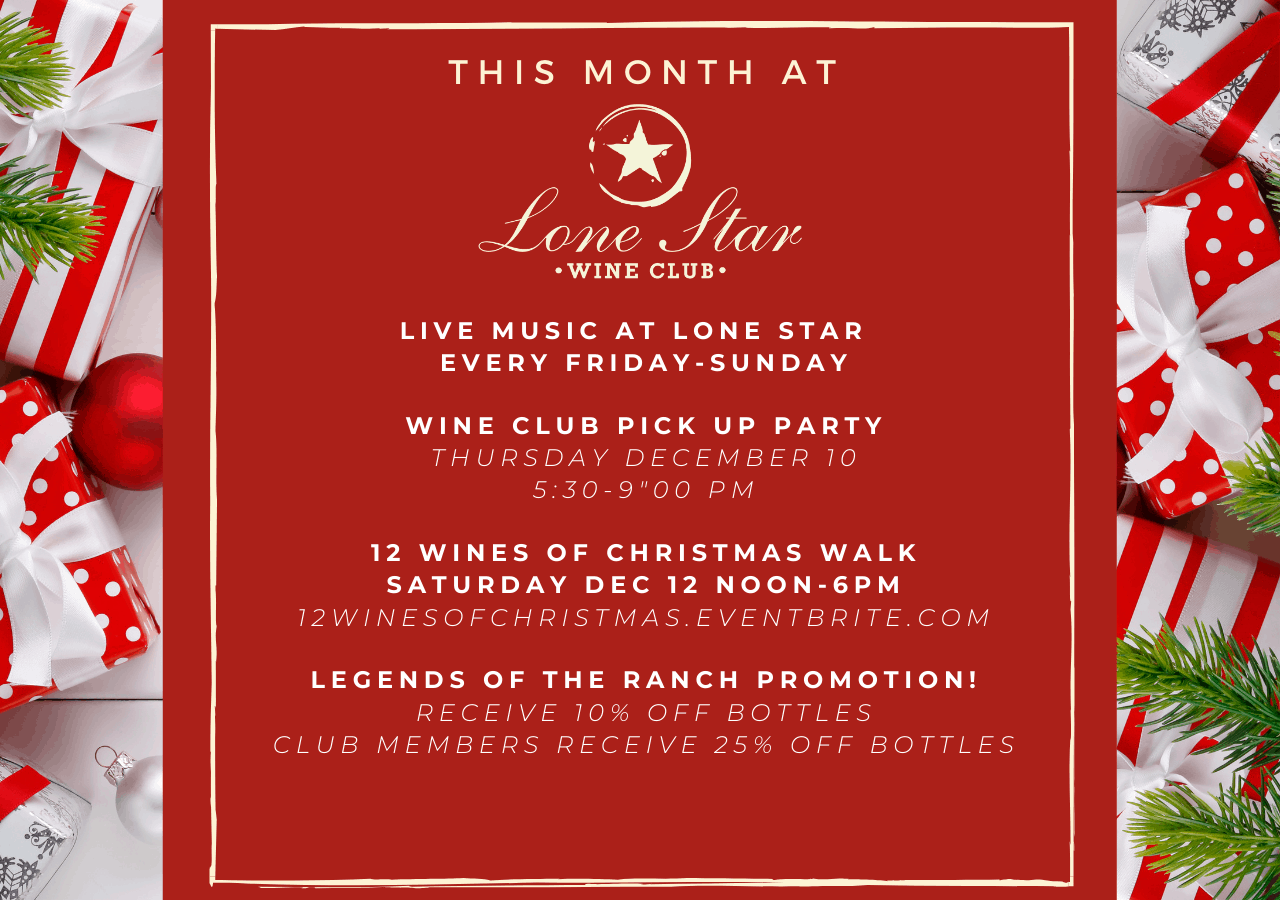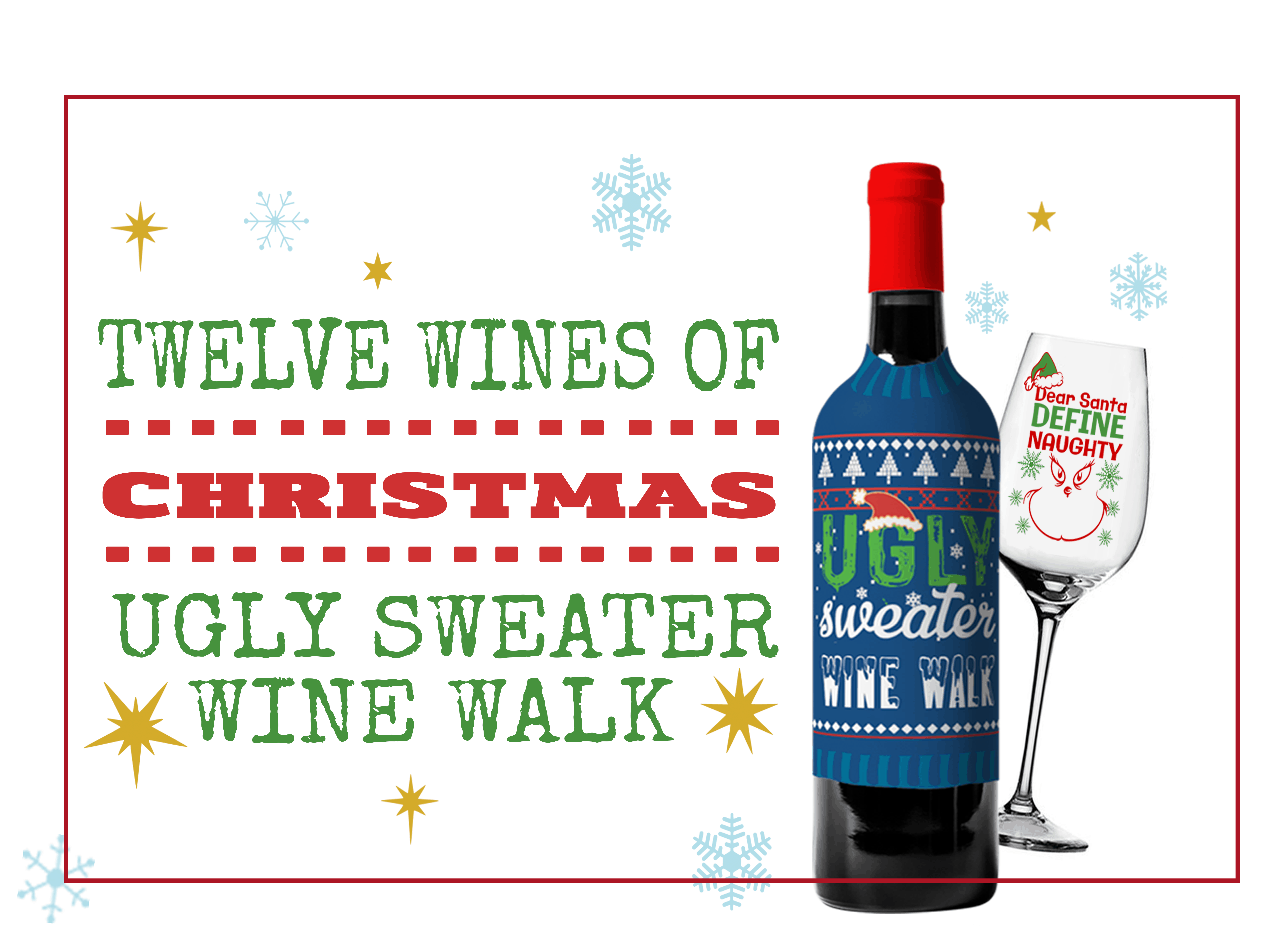 CHRISTMAS SHOPPING HAS NEVER BEEN THIS MUCH FUN!
Sip on jingle juice and shop for unique one-of-a-kind holiday gifts, December 12th, at our annual 12 Wines of Christmas Ugly Sweater Wine Walk benefiting Minuteman Disaster Response!
FEATURING SPECIAL GUEST RANDY ROGAN
Enjoy our special guest, Randy Rogan, play the very best of his Christmas Album live at Lone Star from 3-6pm during our 12 Wines of Christmas Ugly Sweater Wine Walk Saturday, December 12th!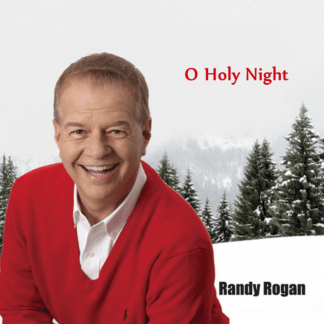 Searching for that Perfect Gift?
Needing to wrap up that gift list with something unique, personalized, and useful…and ABSOLUTELY beautiful!!  We have the perfect item for that wine and cheese lover!
Lone Star is happy to offer these gorgeously crafted and personalized cheese and charcuterie boards.  Designed by a local artisan, the designs are in slate and wood.  Both are unique and one of a kind.
Place your order soon, supplies are limited!
12-inch slate serving platter with cheese/wine pairing laser engraving – customize name – $45
17-inch oak serving platter with grapevine etching (Lazy Susan style optional)- customize name and date – $85
Call us at 214-578-2433 to place your order!
DELICIOUS WINE FOR SERVING THIS HOLIDAY
2016 BLACKBUCK ANTELOPE MERLOT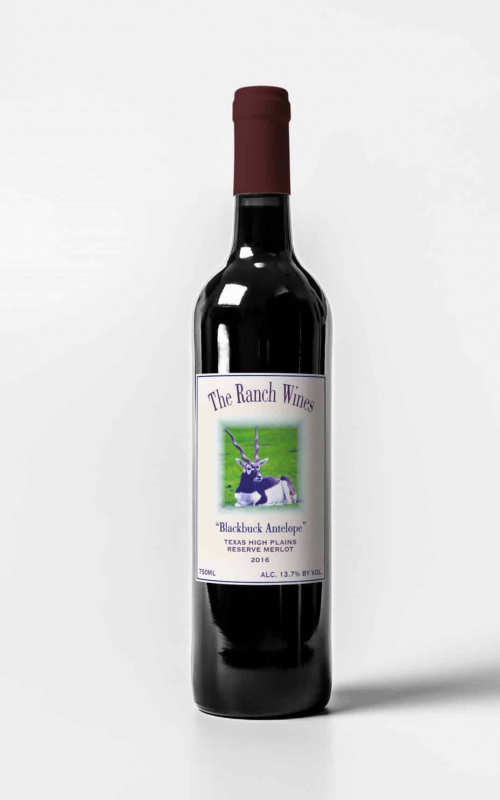 As the temperatures dip we seek a medium bodied wine to sip!  Our winemaker Ron Ross, exceeds expectations with the 2016 Blackbuck Antelope Merlot.
This brilliant ruby red varietal bursts with stone fruit flavors and an earthiness from the Texas High Plains soil.  You will want an extra bottle to keep on hand and add to your collection!  This Merlot has been aged in French Oak Barrels creating complexity, structure and integrated tannins.
Our Merlot was created with the union of a love for great wine and fine cigars.  So light up and sit back and enjoy the best of both worlds!
LONE STAR REMINISCENCE SPARKLING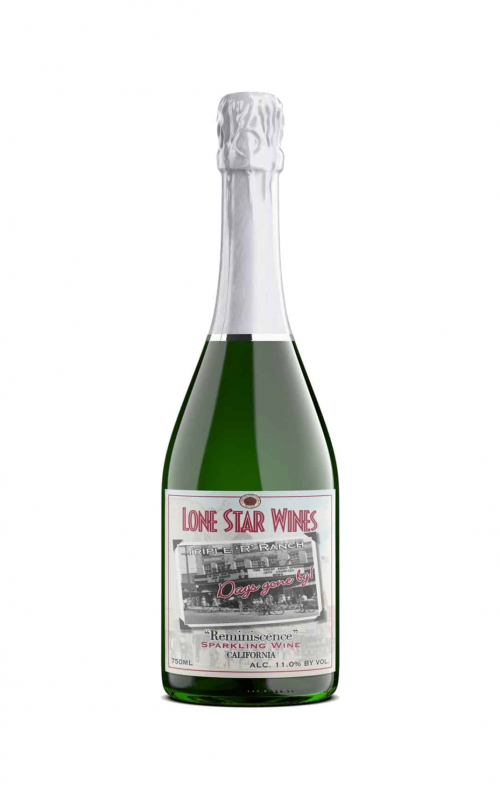 This month is filled with Holiday festivities, family gatherings and the celebration of an upcoming New Year!  Bubbles are required for all of these activities!
The Lone Star Wine label conveys the deliciousness of their very own Reminiscence Sparkling.  This wine has just the right amount of Bubbles for every occasion.  It is an off dry Sparkling with a delicate citrus flavor with floral notes.  Whether you are toasting the family or ringing in the New Year, this wine is sure to please.
Raise those glasses high in the air as we say, "Cheers to All".
Take advantage of our LEGENDS OF THE RANCH PROMOTION!  Each month we are sharing the stories behind the legends featured on our wine labels.  Every bottle has a story and to get the word out we are giving 10% OFF bottles of our featured legend AND 25% OFF for club members!   We hope you will share our stories with your friends!
Become a member of the best wine club in town!  Personalized Selections!  Amazing Value!  Flexibility!  Our wine club offers this and much more on Premium wines that are Aged to Perfection!  Receive FREE wine daily, Discounts in store, and invites to Exclusive events with our winemaker!  100% Satisfaction Guaranteed!
Are you new to our wine club and have questions about our pickup parties? Pickup parties are a great way to meet other club members and get more connected to our wine-loving family!  Enjoy live music and be the first the taste our new releases!  If you have further questions about pickup parties click below to find answers to those questions!
Join our mailing list and be the first to know about our new wines, events and special offers!