This Month At Lone Star – December 2019
Have yourself a cheerful holiday this winter at Lone Star Wine Cellars!  The holidays are a perfect time to pull out your favorite bottles and splurge with your friends!  Give the gift of a wine club membership or a bottle of the newly released Copperhead Red perfectly blended by your friends and neighbors at Lone Star!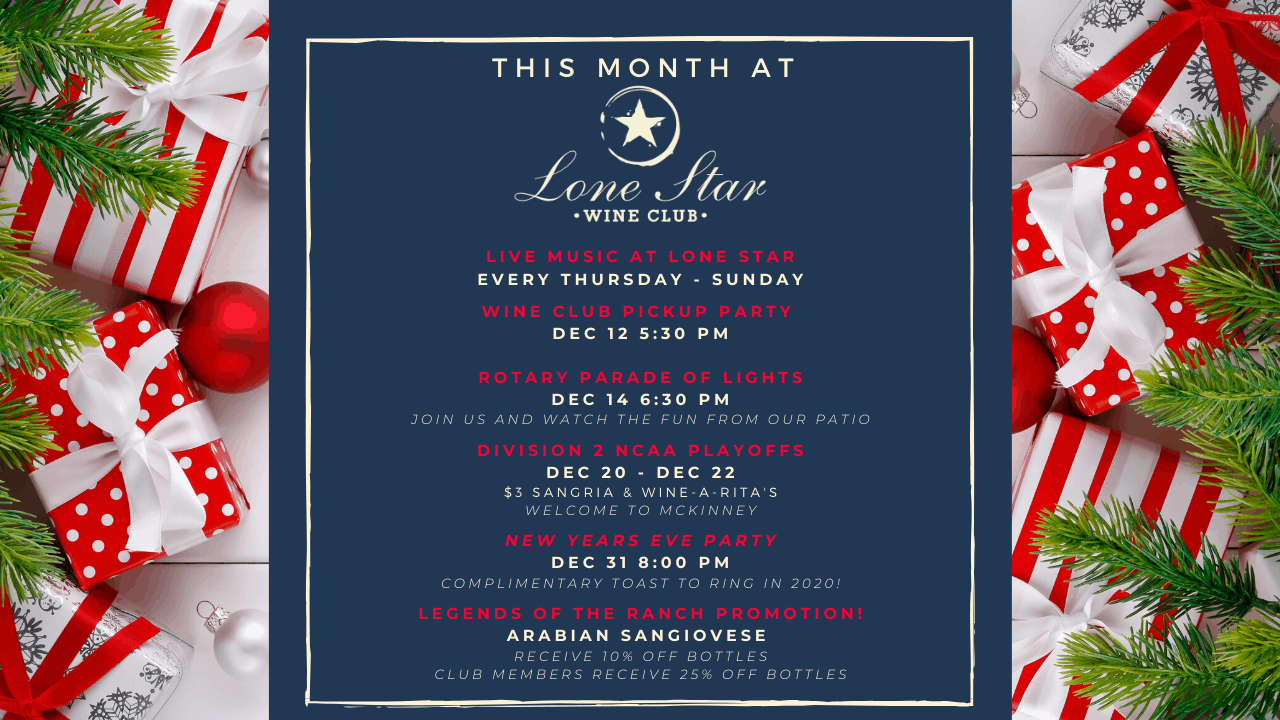 IN THIS NEWSLETTER
MONTHLY FEATURED WINES
LEGEND OF THE RANCH PROMOTION- Every bottle has a story!

Receive 10% Off Bottles of Arabian Sangiovese through January!
Club members receive 25% Off  This Legend

UPCOMING EVENTS

December Wine Club Pickup Party
Rotary Parade Of Lights
$3 Sangrias For Division 2 NCAA Playoffs
New Years Eve Party
Take advantage of our LEGENDS OF THE RANCH PROMOTION!  Each month we are sharing the stories behind the legends featured on our wine labels.  Every bottle has a story and to get the word out we are giving 10% OFF bottles of our featured legend AND 25% OFF for club members!   We hope you will share our stories with your friends!
Become a member of the best wine club in town!  Personalized Selections!  Amazing Value!  Flexibility!  Our wine club offers this and much more on Premium wines that are Aged to Perfection!  Receive FREE wine daily, Discounts in store, and invites to Exclusive events with our winemaker!  100% Satisfaction Guaranteed!
Are you new to our wine club and have questions about our pickup parties? Pickup parties are a great way to meet other club members and get more connected to our wine-loving family!  Enjoy live music and be the first the taste our new releases!  If you have further questions about pickup parties click below to find answers to those questions!
This year has been a cheerful one for us at Lone Star Wine Cellars!  We are so thankful for all of our visitors throughout the year and hope you have Happy Holidays with your loved ones!  We can not wait to ring in the new year and bring some outstanding wines to the best customers in Texas!  With Love, Your Jolly Friends at Lone Star
Copperhead Red – 2019 Wine Club Blend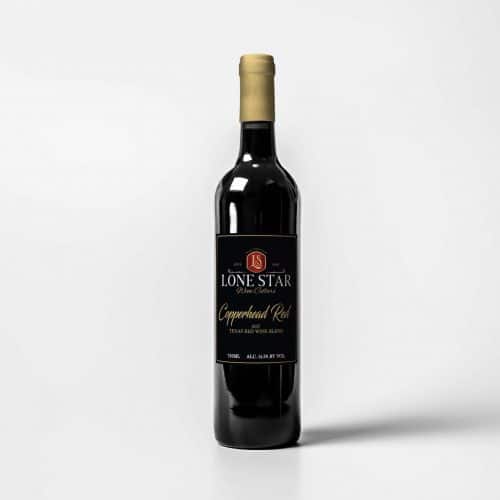 This year the winning blend at the annual Wine Club event, created this tasty Red, strikingly called, RRR Copperhead Red.  It is a 100% Texas wine, with all grapes coming from various Texas vineyards.
You will find it heavy in Cabernet Sauvignon followed with Merlot and Tempranillo.  The beautiful red garnet color delivers bursting aromas of dark cherries, blueberries and spice.  The palate will find this deliciousness of medium density with a flavor full of the dark berries, finishing smooth with pleasant tannins.
Another great blend, created by You, our Wine Club Members!  This wine will pair well with red meat and your Holiday fare!
Reminiscence Sparkling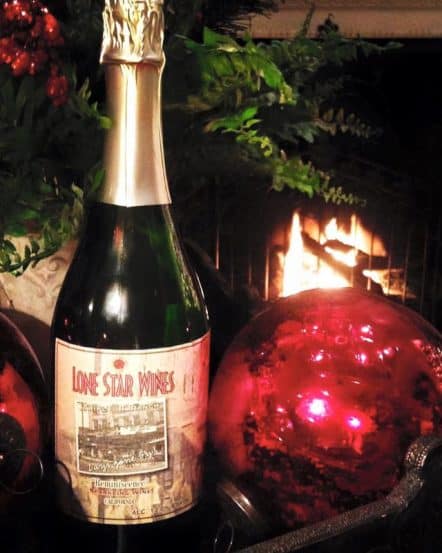 Everyone needs a little sparkle and bubbly to add to the Holiday festivities and celebrations!  Our very own Reminisce Sparkling is a favorite!  Our sparkling white wine has a significant level of carbon dioxide to give it just the right amount of fizz and popping of the cork, a sound loved by all wine consumers!  A delicate honeyed citrus taste, mildly sweet bubble makes it an easy sipping wine.  Whether you are starting your morning with the well-liked Mimosa, or toasting the family during your Holiday Dinner, this sparkling wine will not let you down!  Just remember you might want to pick up an extra bottle or two for your New Year's Eve salute!
upcoming events
Save the date for these upcoming events!  Select the desired event for event details and ticketing information if applicable.
Live Music at Lone Star