This Month at Lone Star – August 2020
Summer Vacations, Backyard Grilling, Flip-Flops and Wine – It must be Summertime!  Take our 5 question online wine quiz for wine recommendations specific to your palate!  You won't believe how accurate it is!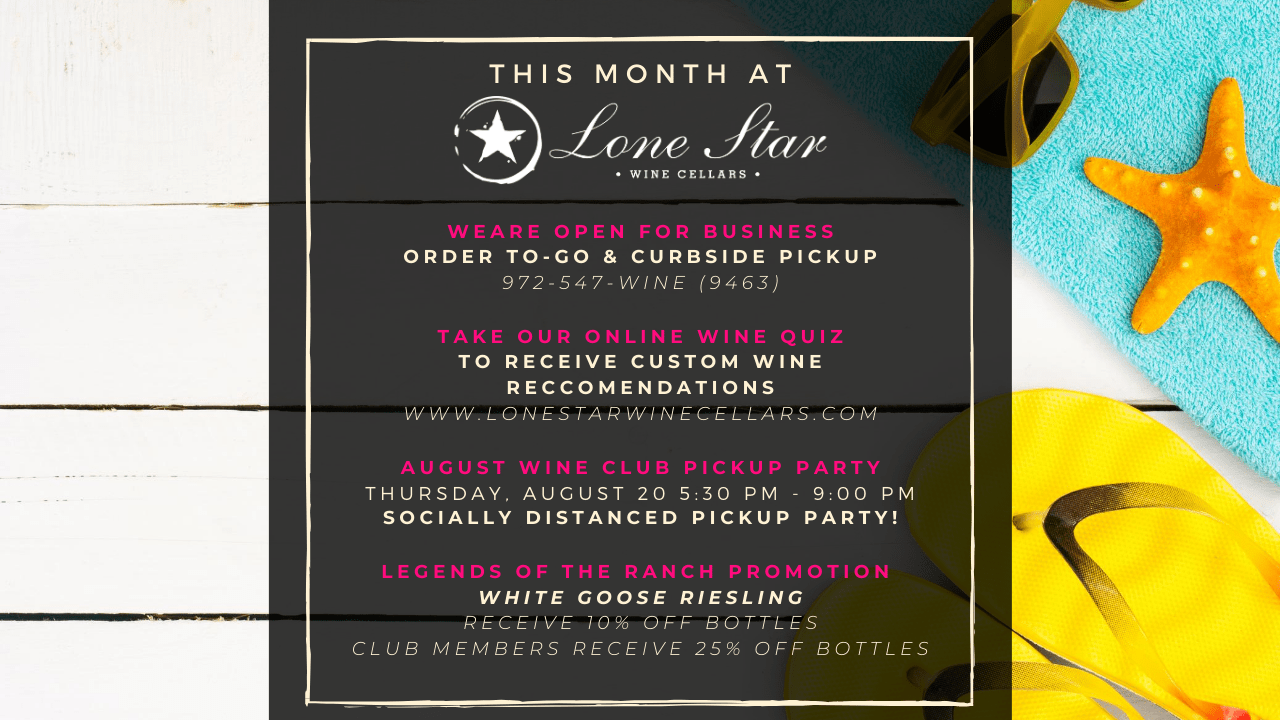 THE COOLEST THING WE HAVE EVER DONE!
During government shutdowns the Lone Star Wine Cellars team partnered with some of the brightest minds to develop a wine quiz that customizes wine recommendations based on your palate!  The team included a sommelier, winemaker, aerospace engineer, and the deep knowledge of the Lone Star Wine Cellars wine ambassadors.  Our regular customers were blown away from the accuracy of this 5 question quiz!  Check out our hard work and take this 30 second quiz today!
WINE CLUB PICKUP PARTY
August means Wine Club Pick Up!  Thursday, August 20, 5:30 PM – 9:00 PM, we feature the 2017 Axis Tempranillo and the 2017 Great Blue Heron Gewurztraminner.  Perfect for your Texas summer nights!  Enjoy an evening of smooth jazz and blues with Tommy Galgano and GS Jazz.
upcoming events
Save the date for these upcoming events!  Select the desired event for event details and ticketing information if applicable.
No Events are found.
Perfect wines for the Summer!
2017 Axis Tempranillo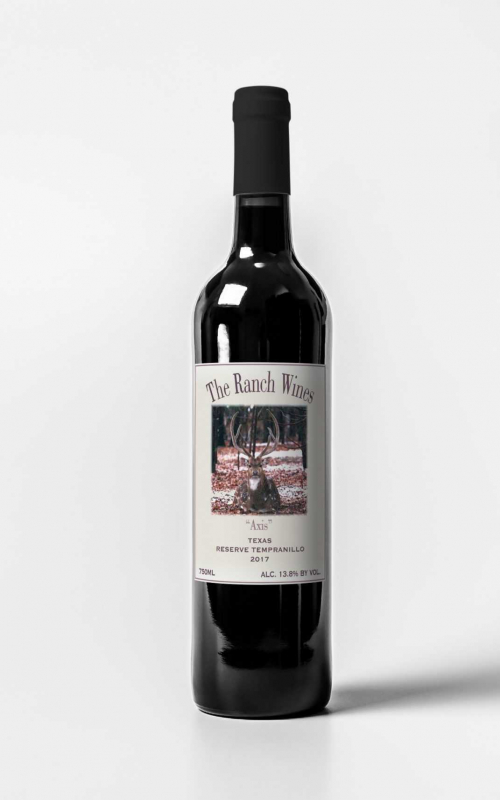 An experience of the senses is what you will find in the Triple R Ranch 2017 Axis Tempranillo.  First the beauty of the bright ruby color.  Followed by the aroma of luscious dark cherry and plum.  With the ever so slight hint of spice as you swirl the deliciousness in your glass just before that taste.
Aged to perfection for 22 months in stainless steel.  This 100% Texas made wine is earthy and vibrant on the palate with cherry and plum.  It delivers a medium-bodied premium wine with a smooth and succulent finish.
We like to pair this lovely vintage with your backyard grilling feast of choice cut red meat.  And for that avid hunter in the family, it's time to prepare the wild game.
2017 Great Blue Heron Gewurztraminer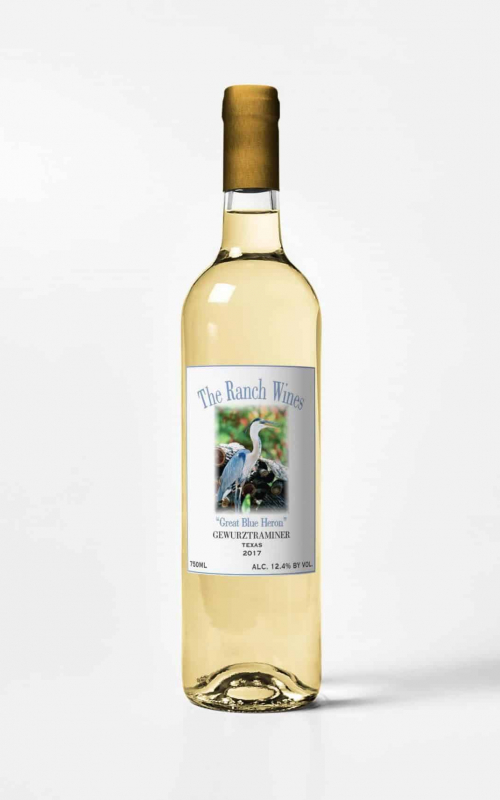 For the perfect addition to your summertime fun,  the 2017 Triple R Ranch Great Blue Heron Gewurztraminer is a must.  The tastes of honeysuckle and apricots is a tantalizing treat chilled and refreshing for any adventure.
This lovely light straw colored varietal has a slight green tinge, it is 100% Texas Gewurztraminer from vineyards of the West Texas Plains.  Our winemaker, Ron Ross has aged this delicacy for 13 months in stainless tanks, making a premium, medium-bodied wine.
A perfect pairing with the catch of day, grilled on the beach or the boat, flip-flops not required.
Live Music at Lone Star
Check out our scheduled music, All Live inside Lone Star Wine Cellars!  Due to changing regulations during the current pandemic, follow our events here and on Facebook for up to date information.
No Events are found.
Take advantage of our LEGENDS OF THE RANCH PROMOTION!  Each month we are sharing the stories behind the legends featured on our wine labels.  Every bottle has a story and to get the word out we are giving 10% OFF bottles of our featured legend AND 25% OFF for club members!   We hope you will share our stories with your friends!
Become a member of the best wine club in town!  Personalized Selections!  Amazing Value!  Flexibility!  Our wine club offers this and much more on Premium wines that are Aged to Perfection!  Receive FREE wine daily, Discounts in store, and invites to Exclusive events with our winemaker!  100% Satisfaction Guaranteed!
Are you new to our wine club and have questions about our pickup parties? Pickup parties are a great way to meet other club members and get more connected to our wine-loving family!  Enjoy live music and be the first the taste our new releases!  If you have further questions about pickup parties click below to find answers to those questions!
Join our mailing list and be the first to know about our new wines, events and special offers!