This Month At Lone Star – August 2019
There's nothing more refreshing than a cold glass of vino on a hot afternoon!  Join Lone Star Wine Cellars for our upcoming summertime events like Karaoke Wednesdays and Kendra Scott Sip & Shop fundraiser, take advantage of our August "Legend of The Ranch" Promotion, and don't miss us in this months edition of McKinney Community Impact Magazine!
IN THIS NEWSLETTER
MONTHLY FEATURED WINES
LEGEND OF THE RANCH PROMOTION- Every bottle has a story!

Receive  10% Off Bottles of Big Red Cabernet!
Club members receive 25% Off Bottles of Big Red Cabernet!

UPCOMING EVENTS

KENDRA GIVES BACK SIP & SHOP – Monday, August 19, 6-8p
AUGUST WINE CLUB PICKUP PARTY – Thursday,  August 22, 6:30p
WINE NOT? KARAOKE SUMMER SERIES – Every Wednesday Night through September 6:30p
IN THE NEWS!

WE WERE THE FEATURED BUSINESS IN THE AUGUST ISSUES OF MCKINNEY COMMUNITY IMPACT (Download The Edition)

LIVE MUSIC AT LONESTAR
Take advantage of our LEGENDS OF THE RANCH PROMOTION!  Each month we are sharing the stories behind the legends featured on our wine labels.  Every bottle has a story and to get the word out we are giving 10% OFF bottles of our featured legend AND 25% OFF for club members!   We hope you will share our stories with your friends!
We are partnering with Kendra Scott Jewelry and SRS Raise The Roof Foundation for a Sip & Shop 'Fun'Raiser event on Monday, August 19th, 6-8 pm at Lone Star! Light appetizers will be provided! Proceeds from the event will benefit the Purple Purse project to assist women who have been subject to domestic violence.  We are donating 20% of all sales!
Become a member of the best wine club in town!  Personalized Selections!  Amazing Value!  Flexibility!  Our wine club offers this and much more on Premium wines that are Aged to Perfection!  Receive FREE wine daily, Discounts in store, and invites to Exclusive events with our winemaker!  100% Satisfaction Guaranteed!
Are you new to our wine club and have questions about our pickup parties? Pickup parties are a great way to meet other club members and get more connected to our wine-loving family!  Enjoy live music and be the first the taste our new releases!  If you have further questions about pickup parties click below to find answers to those questions!
2017 Reserve Longhorn Shiraz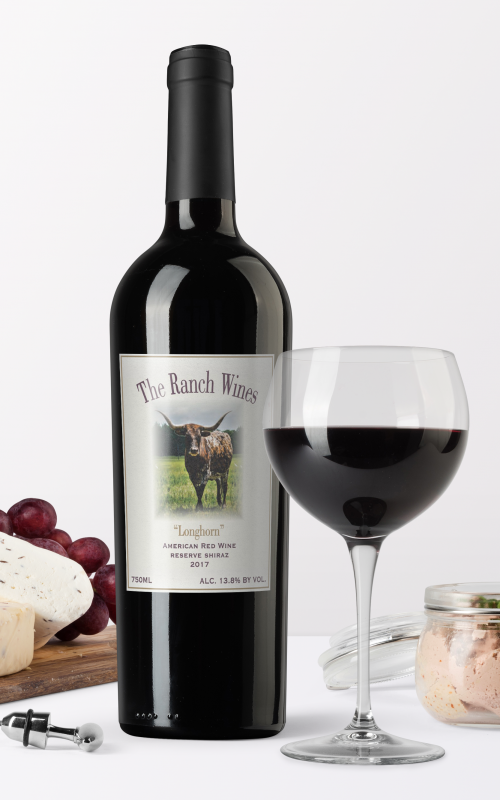 Don't you just love the sound of Shiraz as it rolls off the tongue? [SHiˈräz] A favorite red wine beginning with its name! The Triple R Ranch 2017 Reserve Longhorn Shiraz delights all and is favored by many.
Shiraz is the Australian name for Syrah, a dark-skinned grape variety grown throughout the world and has become the most planted grape on the continent. We know what you are thinking and yes, Syrah and Shiraz are the exact same wine.  The Australians, perhaps due to their accent, began calling it ShiraZ.  The style and flavor of the wine is influenced by the climate where the grapes are grown. 2017 with much needed rainfall in California produced a strong quality growing season for this much-loved varietal.
You will find this stainless-steel aged wine a deep bright ruby red with a bouquet of blueberry and plum with a hint of white pepper.  On the palate, comes a burst of red cherry, currant and plum.  While this wine is the perfect accompaniment to your choice meat, it truly goes well with anything!
Due to the high level of tannins present in this delectable wine, it has one of the highest-volume of health-benefiting antioxidants! SO, Cheers to good health and great wine!
2014 White Fallow Chenin Blanc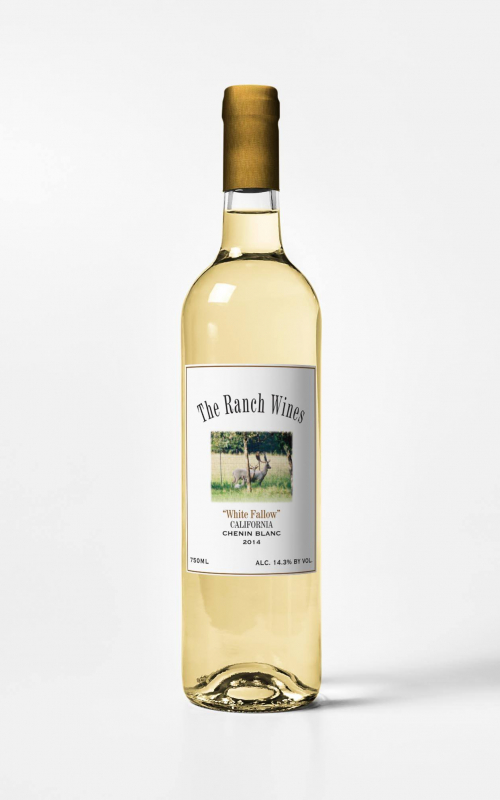 Those Dog days of summer require a light refreshing patio sipper, and you've discovered exactly that with the Triple R Ranch 2014 White Fallow Chenin Blanc!  This wine hails from the fruit of vineyards in California where the well-drained soils are ideal for growing world class wine grapes and is then aged in our stainless tanks for over 21 months.  Our winemaker, Ron Ross, delivers a delicate bouquet of honeydew melon, stone fruit and citrus with the palate discovering the intense- aromas and finishing with crisp acidity.
The Chenin Blanc wine was a proven favorite at a recent local blind taste testing and is a common request here at Lone Star Wine Cellars.  This beautiful wine is light straw in color with a delicate green-tinged rim.  You will find it to be an excellent choice when paired with your favorite grilled shellfish or goat cheese stuffed chicken.
Come experience a perfectly chilled glass while sitting on the Lone Star patio while misters create a cooling ambiance in the August heat!