Tastes of Texas
Texas and Wine, a big state for a huge industry.  The numerous vineyards and wineries will keep your weekend road trips scheduled for as long as you have the time!  So many tasting rooms with delicious wines to experience.  What are you waiting for??
North Texas Wine Country
The Red River that borders Oklahoma and Texas is a wonderful start to finding great wines close to home.  An easy drive from the DFW area.
Let's Go
In the quiet little community of Ivanhoe, you will find the oldest continually operating winery in the State.  Known as Homestead Winery and ran by the Parker family.  Their original vineyards consist of Cabernet Sauvignon and Chardonnay.  Today varietals from various growers are brought in to create an assortment for all palates.

Down the Road
Continuing the trek in the Red River Valley, we arrive in St. Jo, Texas, along the border of the state.  Here we discover Arché.  This estate winery is located in the middle of the vineyard and operated by the Davies family.  Their tasting room offers award winning wines with spectacular views of the valley.
Just a hop, skip and a jump we find Blue Ostrich Winery & Vineyard.  Once a facility for ranching and breeding Ostrich, now a thriving vineyard and winery with the occasional big birds wandering about.  You will find the hillside of Tempranillo, Viognier and Cabernet grapevines to be a relish to the eyes just as the wines are a pleasure to the palate.
On the Horizon
A must for the adventuresome, will be the Triple R Ranch & Winery.  This hidden treasure north of Dallas is home to exotic game, vast acreage for riding ATV's, horse back riding and fishing.  Not to mention generations of family winemakers.
Coming Soon
This establishment is currently undergoing huge additions and attractions to their facility.  It will boast a three story winery and cellar, beautiful chapel, stables for the rescue horses and inviting conference center.  A perfect retreat for the corporate meetings and getaways.  Projected date for opening to the public is 2022.

Tasting Room
While the tasting room, Lone Star Wine Cellars, is located in historic downtown McKinney, the branded wines are produced just out side of Dexter, TX at the RRR Ranch & Winery.  Visit this inviting wine bar and take home an award winning wine and one of their signature flat bread pizzas.  You will fall in love with their trained staff and their ability to procure just what your palate seeks.
and Around the Corner
While you enjoy the tastes of Texas in historic Downtown McKinney, you have to grab a treat at Goodies Texas.  All handmade and delicious confections created like a piece of art.  Unique and delectable, for that spontaneous treat or gourmet gift.  A perfect addition to any adventure!
Take the Lone Star Wine Quiz
Discover wines tailored to your taste buds with this unique wine quiz, Lone Star Wine Quiz.  Developed by sommeliers and winemakers to enhance your wine tasting experiences.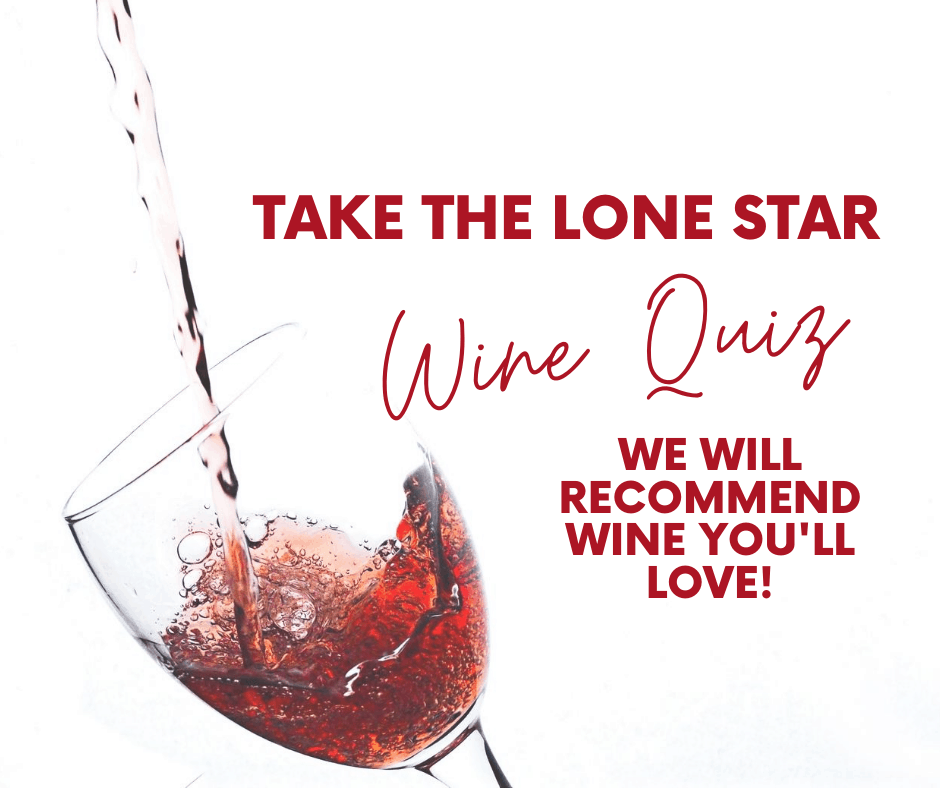 LEARN ABOUT OUR CLUB!
Become a member of the best wine club in town!  Receive FREE wine daily, discounts in store, and invites to exclusive events with our winemaker!
CATCH US AT THESE EVENTS!
Don't miss us at the many events we host throughout the year!  Check out our Wine-pairing dinners… Wine-blending events…Festivals…. Wine Trails… Arts and Crafts… And Much More!
BE THE FIRST TO KNOW!
Join our mailing list and be the first to know about our wines, events and special offers.  Sign up today and receive 20% off your first order.